Restorer of the Year
Lancaster Insurance Services are proud to be supporting Restorer of the Year.
Fantastic restorations featured in Practical Classics throughout the year go head to head to compete for the coveted Gold Spanner Award. Presented at the Practical Classics Restoration Show (27th – 29th March 2020 at the NEC, Birmingham) it is a competition like no other. Read on for more information on this year's competition and its entrants.
To help us find the Restorer of the Year, you'll need to vote for your favourite restoration when the polls open in 2020.
Restorations
As a classic car insurance specialist for 35 years, you can trust us to find the right insurance for your classic – especially your restored pride and joy. Whether you're just starting to mend your motor or you've just finished a full restoration, in addition to the usual benefits you'd expect with us, we also offer:
Cover for Accidental damage
Fire and theft cover should the worst happen
Premiums which reflect the fact you may not be driving
To find out more, speak to a member of the team on 01480 587 031 or get a quote here.
The Restorations so far…
Scott Hilton's Jaguar XKE
Simon Hoar's Ford Cortina
Scott Chivers' Ferrari Ratrarossa
Rhys Waters' Jaguar XK-S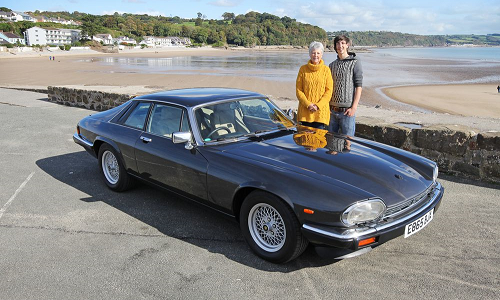 John Jones' Rover SD1 Vitesse
Robert Jan Veraa's Volvo 343
Thomas Hill's Volvo 145 Express
Will Gowers' MGB V8
Paul and Ross Taylor's Triumph 2.5PI Saloon
Daniel Fahimi's 1990 Vauxhall Astra GTE
Mike Edwards' 1976 Magnum Sportshatch
John Bellwood's Panhard 17b
Phil Walker's 1994 Renault Clio Williams
Nigel Ford's Fiat 127 Sport
Richard Skinner's Chitty Tribute
Graham Welch's 1979 Volkswagen Golf GTI
Rob Hall's Vauxhall Astra GTE
To read more about each of the restorations, click here. You can also stay up to date on the hunt for Restorer of the Year 2020 by following our social accounts: